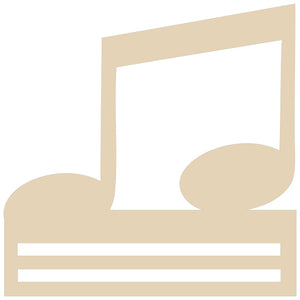 Musical Note Wreath Rail
Musical Note Wreath Rail great for any occasion or season.
Finish the piece with mesh, ribbon, burlap or florals.
Wood blanks are cut from 1/4"Â MDF and comes unpainted.
Unit measures 20" x 20"
Notes for music
I am excited about starting my new adventure. I received products in timely fashion and the products were as expected. Enjoy watching live teaching videos and the fast response to any of my questions!