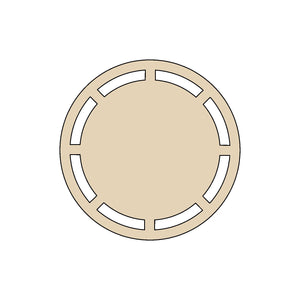 Candle base, candle ring
This is a base perfect to add some mesh and ribbon for displaying your LED candles or other home decor items. 

Love the candle bases!
I buy all my candle bases from Hot Mesh Mom and I love the quality and how quickly they ship! Thank you!
Candle Rings
Love these items. They are well made, yet pretty light for shipping. They are so cute when finished with mesh, r ribbon, flowers, etc.
Candle base
have not tried them yet I am sure they will be great