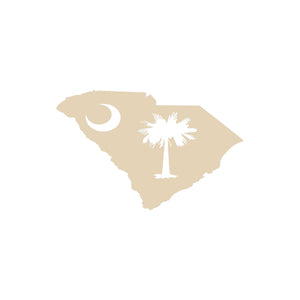 South Carolina state flag wood blank - 15"
Wood blanks are cut from 1/4" MDF. UNPAINTED
SC STATE FLAG BLANKS
I love them and cant wait to paint and put into a wreath for my first craft show in October. I need to order North Carolina also since we live so close to the state line.