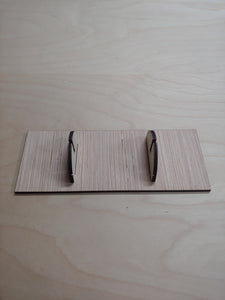 Display Stand for 12" Blanks
You can use this 3 piece stand for our 12" wood blanks. Holds it upright so you can display your art work instead of having to use it on a wreath or some other craft. Great for decorating your work during the holidays or to display at craft shows. More sizes for smaller and larger blanks coming soon.
Base measures 10" by 3" and about 2" tall.