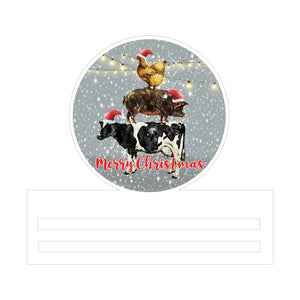 Cow Pig Chicken Christmas Printed Wreath Rail
Wreath rail + sign all in one. No sign attachment. It's all one piece.
Add mesh, ribbon or florals to complete the look.
Avoid direct sunlight and weather conditions that will ruin your piece if not taken care of.
Love am started on my Christmas presents.