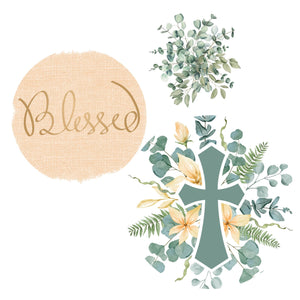 Blessed Cross Tiered Tray set
Printed Tiered Tray set 
Includes:
3 Rounds with pre-drilled holes - 5", 7", & 9"
3 mini rounds for the feet
****Please select (WITH HARDWARE) for Black hardware to hold all together.
These are meant to be interchangeable
Use to place your kitchen knick knacks, small shelf sitters, and seasonal decor on.
Tier tray
Beautifully made. Love this product so much I ordered 3 other ones to change out for my decor. Thank you Hot Mesh Mom. You are awesome.