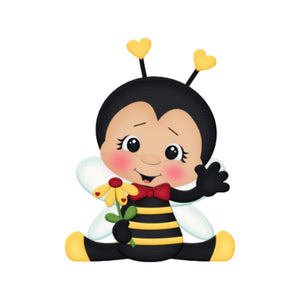 Bee with Sunflower - Wreath Sign
Wreath Sign 6", 8", or 12" and 1/8" thick MDF base. 
Bee with sunflower
I love, love love my bee with sunflower wreath sign! It is very well-made, colorful and totally "cute". Highest of recommendations.
Honey bee mine
So stinking cute!!! I love it so much!! It's the sweetest thing ever!! I did use two mounting squares for stability! I will use them again!!!💖🐝
Cutest little Bee
Great quality, love the vibrant colors. Will be perfect for future wreaths.