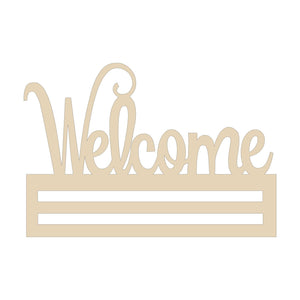 Welcome Wreath Rail
The Welcome Wreath Rail is by far our most popular and longest running rail.
Great for any occasion.
Finish the piece with mesh, ribbon, burlap or florals.
Wood blanks are cut from 1/4" mdf and comes unpainted.
Interchangeable Rails come with 2 - Standard Rails of the same size.
Freedom Rail
Made the Freedom rail and love!
Welcome rails !
Thus is awesome will order more !
Order
Wonderful people to work with
welcome rail
Love it! Can't wait to do my Merry Christmas one!!